Take a look at what others are saying about my works. Here are their personal testimonies and critiques.
Reviews For Crossing the Line
This book is so great. It is well written and interesting. I found that I could not put it down; I was glued to it. Karnes is a very great person, and his skill and morals shine through. Keep reading through the first half, it's worth it.

Reviewed in the United States 🇺🇸 on September 11, 2002
Fast-Paced, Entertaining Novel
An assassin haunted by the death of his parents, tries to solve the mystery surrounding their deaths. A dramatic tale of good vs. evil, right vs. wrong plays out on this well-written, intelligent thriller.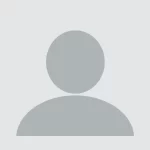 Reviewed in the United States 🇺🇸 on June 8, 2001
Southern Writers Guild Recommended Read
"Crossing the Line" recently made the Southern Writers Guild Recommended Reading List for Spring 2001. Check it out and see why the SWG calls it a "must read."

Reviewed in the United States 🇺🇸 on April 3, 2001
An amazing work. Karnes is poised to be one of the top writers in this country

Reviewed in the United States 🇺🇸 on February 21, 2001
Four and half stars! Excellent, gripping story!
Verified Purchase


*Some minor spoilers* (This review is honest and was not elicited by the author.) Don't let the somewhat blase title "The Pact" fool you. It did me at first, but not after all the excitement, tension, and action that Mr. Karnes put me through. I not only liked the story very much, but also found it very absorbing and memorable, unlike many stories I've read recently. It was surprisingly dark, even to the point of being troubling. The characterizations were generally good and I found myself caring about them, even for the bullies in the end, That is half the battle, I believe, in writing a good story. Kudos to Mr. Karnes again! That said... there seemed to be inconsistencies in the characters, such as the hero in the story suddenly not being able to overcome his fear in order to save his friend. It struck me a bit contrived and unconvincing. Even worse, when three of the friends "gang up" on the fourth in their Warrior & Thieves game, I felt that it was completely out of character. Also, that they thought that their friend wouldn't take it as hard as he did made me roll my eyes. Considering his personality and anger issues, they didn't think about just how hard he'd take it? Worst of all was the fact that Scott did not even suspect this same person of terrorizing him! Don't let these criticisms dissuade you from reading this book, however. I highly recommend it for YA. It was a wonderful and dramatic depiction of faith struggling and overcoming through hardship and tragedy. I am excited to read the next book in the series!

Reviewed in the United States 🇺🇸 on January 4, 2016
Great story for kids or anyone who as been a kid.
Verified Purchase


Great story for kids or anyone who as been a kid. The main character would be a great role model for anyone, as he handles the ups and downs of life. Lots of twists and turns in the story that you would never predict. The author does a great job of allowing the reader to experience the challenges a young boy faces in middle school, wrestling, fantasy games, and church.

Reviewed in the United States 🇺🇸 on January 30, 2015
Verified Purchase


The story line of what happens when you don't address the issue of bullying, How suside hurts other people, what you can do to prevent bullying, Reviewed in the United States 🇺🇸 on May 6, 2017
YA Fantasy Novel Meets Contemporary Christian Lit
The Pact is about so much more than pacts. But with that statement, we could also extrapolate that it's so much more than bullies and fantasy role playing games and wrestling, too. At its core, The Pact is about God's strength and mankind's weakness. Our hero Scott Addison struggles with his own calling as an author after a pastor denounces his favorite hobby--fantasy role playing game, Warriors & Thieves. Scott's secret gift of writing leads him to discover his main character's flaw, while simultaneously finding out his own. His internal battle fighting doubts and fears runs concurrent to his physical battles with the school bullies. Whether physical or mental, any reader can relate to the man vs man or man vs self conflict. The Pact beautifully depicts action sequences in a clever, non-violent way. By using descriptive narration of the Warriors & Thieves game play, author Mitchell Karnes is able to satisfy a young reader's desire for action without resorting to blood and gore. The same reader will be pleased with the wrestling scenes as well, as great care goes into the choreography and detail, to make you feel like you're right in the match. Besides action sequences, The Pact has a Christian message that is solid, yet subtle. Scott repeatedly recalls scriptures throughout the book when he is acting less than Christ-like. It sets a good example for the teenage audience, without beating them over the head like they're in Sunday School. At the same time, more mature Christians (i.e. adults usually) could read this and relate to Scott's struggle whole-heartedly. The Pact, though it's meant to be a backstory for the Canaanshade Journeys, leaves plenty of room for surprises and plot twists, too. I found myself nearly angry when I closed it because I wanted to find out what happened next. It doesn't end on a typical cliffhanger, but there are plenty of questions I had left, and I'm eager to see what happens next. If you buy this one, you might as well buy all three because the ending will make you want to immediately jump into book 2.

Reviewed in the United States 🇺🇸 on July 26, 2015
Paul is a boy in middle school who constantly gets picked on my his classmates. When a new boy named Scott comes to the school, he begins to stick up for Paul. The boys learn that they have a common interest in a role playing game, so Paul introduces Scott to some other boys who play. Scott is trying to adjust to a new school, as well as coping with the loss of his father, and his decision to take a stand against the school bullies makes it difficult for him to simply blend in. Bullying is such an important topic. We see countless people speaking out on the need to change bullying culture; we hear of the horrible impact of bullying behavior; we see more and more schools adopting a zero tolerance policy on bullying. So it makes sense that we address it in the books our kids are reading as well. This book is aimed at middle grades readers, and it does a good job of showing what it is like to be involved in a bullying situation, whether you are the bully, the bullied, or a spectator. I really like that this book painted a pretty accurate picture of what kids in the middle grades age group can possibly deal with. The book was able to stay appropriate for the intended age group, while avoiding too much sugar coating of the issue. I think the format of this book could be used to help kids in this age range deal with other issues as well. I am interested to see where the author goes from here, but based on this book alone I think he had written something that the kids will really relate to. I received a review copy courtesy of TLC Book Tours in exchange for my honest review.

Reviewed in the United States 🇺🇸 on January 29, 2014
Thorough look at bullying in many forms
The Pact does a respectable job of pointing out the more under-the-radar aspects of bullying: why kids bully, what kinds of kids are more likely to get bullied, how standing up to bullies can turn them against you in ways you'd never anticipate, and how "victims" can inadvertently bully others. I was saddened by some of the things that happened to the boys in this book, but at the same time, I wasn't surprised. I've worked with kids and know that this sort of thing goes on, but I wholeheartedly wish it didn't. The story includes lots of things that the target audience (I'm thinking middle school boys, primarily) should enjoy: magic and adventure (the boys play Warriors and Thieves — assumedly code for Dungeons and Dragons), sports (wrestling), danger (fights and playing chicken with a train), and even a bit about girls. These topics aren't gratuitous, though; they provide insight into the characters' personalities and motives. (Also, there's a refreshing lack of technology within the pages of this book. The characters spend time on other hobbies, which is nice to see.) It took a while for me to get into this book; the first half moves significantly slower than the second. However, as the tale progresses, interesting (and terrifying) things start to happen. I actually found myself gasping at the events once or twice, which is a good sign. Would I recommend this book? To certain demographics, yes. I think this novel will be most enjoyed by boys (and perhaps also girls) the age of the protagonists (13-15). I also think that some parents and/or educators will enjoy reading a story that shows what their kids are going through. However, if you're reading strictly for literary merit, this book may frustrate you. The language is repetitive at times and there are a good number of errors. At times, the words get in the way instead of easing the reader through the story. (This could be remedied with an in-depth round of proofreading and editing, and the book would be stronger for it.) There is a notable exception to this, though: one of the later Warriors and Thieves scenes is remarkably well done, transitioning smoothly from the game to reality and back again. Here's something else to note, something that I don't at all consider a bad thing but that might raise some eyebrows. One of the characters, Scott, is a member of a Protestant church-going family. There's a much greater focus on religion in this book than in many others out there, but it's not done in a forceful way or in an attempt to convert young readers. In fact, I think it's just the right amount. Some teens do attend church/synagogue/etc. with their families, and modern books for young readers seem to ignore that fact entirely — or run too far in the other direction and cram the religion down their throats. In The Pact, not all of the boys go to church, which is often the case in a group of friends. And the one boy that does is struggling to reconcile his own religious beliefs with those of his more-conservative youth pastor. I enjoyed reading about a character that was willing to listen to a sermon and digest it, looking to see how it fit into his own life. Although religious leaders are in positions of authority, they're not always right, and this book examines that delicate situation in a very respectful light. All in all: An honest look at adolescence and the struggles it entails. May appeal more to some than others, but can act as a springboard to some good conversations with kids going through this stuff.

Reviewed in the United States 🇺🇸 on February 8, 2014
Perfect for Middle Grade Youth Who Love RPG
The Pact is an excellent novel for middle-school youth. It deals heavily with a theme of bullying. Paul is a student who is bullied at school, when a new student, Scott Addison transfers in. Scott refuses to be intimidated by bullies and saves Paul from the school's gang of bullies. Paul and Scott become great friends and Scott continues to protect Paul from the gang, but then Scott falls prey to the gangs bullying tactics. Scott has just moved to the small town after the death of his father, and Scott has to rely on the lessons his dad taught him about taking the higher road. Scott has a hard time when even the youth pastor of his grandpa's church seems to be against him when Scott tells him that he feels his gift is creativity. Once the pastor heard that Scott played role-playing games, the pastor became very defensive and judgemental and negative towards Scott, making Scott feel unwelcome and awkward. This book is rich in the development of its characters and relationships. The emotional difficulty that Scott goes through when he goes from being defender-of-the-bullied to being the bullied feels very real. The author also gives us great insight into what might be some of the possible issues that might cause a person to be a bully in the first place and helps us not just to be angry with the main bully Joe, but also to empathize with him. Michael Karnes does a commendable job in exploring the consequences of bullying and how it affects not only the individual that is being bullied, but his/her friends and family. He also shows what can happen when that bullying is taken to extremes, though he doesn't go into it in depth. The pacing of this book was excellent, fairly consistent throughout. I did have some difficulty deciding where the author stood on whether role-playing games were good or not, though I suppose he may have been saying that all things in moderation are acceptable. In the story one of the characters became so immersed in his role-playing characters that he began to feel personally affronted if the others did anything averse to his role-playing character. It was as though he and his character were one and the same. That can't be good. Yet the other three boys had no such problem and could retire their role-playing characters without any issue. I thoroughly enjoyed reading The Pact and am looking forward to the sequel to this book. I gave The Pact 5 stars out of 5. Thank you to TLC Book Tours who provided a copy of the book in exchange for a fair and honest review. A positive opinion was not required. All thoughts are my own.

Reviewed in the United States 🇺🇸 on March 17, 2014
I was amazed, entertained, taught, and touched...
I attend Mitchell's church and bought the book for my son and a friend's son. I decided to read it out of curiosity and got sucked in immediately. Unfortunately, I haven't had much spare time to read, but I read it every chance I could. Although I am not a fan of fantasy role playing games (which the book describes as the characters play, I still loved the book. It had so many underlying stories that kept developing, that I just did not want to put it down. I had to see what happened next. I just finished and am ready to start book two. And I can't wait for the rest to come out. There are several great messages in the book on bullying, not judging, forgiveness, and more. It has friendship, love, tragedy, mystery and everything you could want. Unlike the author, I am not that good with words. So I will simply say that the book, while it entertains, more importantly, it teaches and touches the reader's heart. As the mother of a 13 year old boy, these are the things I have worried about. It is a must read for middle school kids and their parents! They will enjoy it and hopefully learn from it as well.

Reviewed in the United States 🇺🇸 on May 16, 2014
Addresses the issue of bullying
As mentioned in other reviews, this book addresses the issue of bullying. I felt that the book really packed a lot into a few pages. If the stories had been expanded a little more, maybe even into two or three separate books, it would have been better for me. As it stands, The Pact fills up nearly 230 pages with a constant up-and-down rollercoaster of emotions and tragedies. At first I considered this a good read-aloud story for middle schoolers; however, after finishing the book and finding some of the darker moments somewhat disturbing, I would hesitate to read this with my class. Overall, I did enjoy the twists in The Pact and look forward to reading the second book (to be released in 2014). I received this book to review. The opinions shared here are 100% mine.

Reviewed in the United States 🇺🇸 on January 18, 2014
Taking games to extreme. This book highlights what a lot of teens go through, and adults seem to turn their blind eye. Yes they try, but the kids are hurting. Not only are their bullies, but we see why they are acting out. Although this is a teen read, I would recommend that parents every where read this. We see first hand how a game can get out of control, and dangerous. There is also the dealing with a lot of grief, the loosing of a parents and grandparents. I found that once I started reading this, I could not put it down. I greatly admired the main character, he is every parents dream child, but dealing with heavy burdens. I received this book through TLC Book Tours, and was not required to give a positive review.

Reviewed in the United States 🇺🇸 on February 12, 2014
So relevant in our world today!
Excellent read that deals with what is happening in our world today regarding bullying. It shows you what the children of today are going through and how devastating it is for them psychologically and physically. Children want to fit in and be popular. In this book you get to know the boys who are being abused and the boys who are the abusers. You get a good understanding of how this can happen and the way it affects not only the children but the family as well. It is an excellent read not only for the adults but also the children to help them understand and come to terms with it. Reviewed in the United States 🇺🇸 on May 28, 2014
A great book for young and old alike. I gave this book to my middle school and high school grandsons after I read it. Was a very quick read and am looking forward to the release of the next book to follow the story.... Has everything to keep the reader interested from beginning until the end.. Give me more!!

Reviewed in the United States 🇺🇸 on October 26, 2013
The Pact is not only a great read, but it delivers a much needed message about bullying ... The story unfolds with many surprises that keep you hooked and wanting more ... Scott is the most intriguing of characters and the 'supporting' cast is everything one could want ... I highly recommend The Pact to all readers. Reviewed in the United States 🇺🇸 on November 17, 2013
Things we should be aware of in order to help protect our children
This is a very good book on the impact bullying has on our kids-either at school or at home. The author has done an extremely good job of making me feel as if I'm right there with these kids. I would recommend this book to folks of all ages in hopes it will make the reader more aware of bullying.

Reviewed in the United States 🇺🇸 on October 26, 2013
An innovative and powerful message about bullying that needs to be heard. Would be excellent for middle-schoolers. A great read! Reviewed in the United States 🇺🇸 on May 13, 2014
I found myself stuck and couldn't put the book down! I'm looking forward to what will come from the next one!

Reviewed in the United States 🇺🇸 on November 29, 2013
Reviews For The Dragon's Pawn
Great YA fantasy that is more than just a story.
Verified Purchase


Mr. Karnes' story "The Dragon's Pawn" is a continuation (many years later) of "The Pact" but now the role playing game takes on greater importance as Scott, Christ, Luke, and Paul enter into the game themselves and play through their own characters that they had created in the first book. The story was slow at the beginning, and some of the descriptions were sparse at times. Also some of the characterizations were shallow, but it was the poor editing that was the most distracting. Overall, I found it to be a very good story with a lot of action. I love the spiritual insights the most. I wish that I could give it 5 stars because I liked it that much. Nonetheless, I highly recommend it to Young Adults particularly who love role playing games and/or fantasy.

Reviewed in the United States 🇺🇸 on June 8, 2016
Glad I bought books one and two at the same ...
Glad I bought books one and two at the same time cause I couldn't wait to start this book after finishing the first one in the series. The excitement starts out fast. This is a great story within a story and both story lines will arouse your curiosity in a way that keeps you from putting the book down till you finish it.

Reviewed in the United States 🇺🇸 on February 8, 2015
I have just finished reading The Dragon's Pawn. Book 2 of the Canaanshade Journeys. It is full of mystery, suspense, and adventure. I could not stop reading. I highly recommend it. Reviewed in the United States 🇺🇸 on June 24, 2014
"The Dragon's Pawn", the 2nd book in the series plays so well off book #1 "The Pact" ... The story continues almost seamlessly and keeps building the excitement started in book one ... Each chapter keeps me wanting to immediately read the next ... I absolutely love the direction that I at least think the story line is going ... Mitchell is a gifted and intriguing writer and I can't wait for next book.

Reviewed in the United States 🇺🇸 on May 10, 2014
Lots of suspense, everything ties together nicely at the end... I would highly recommend this. Reviewed in the United States 🇺🇸 on October 13, 2015
This is the 2nd book of the Canaanshade series and I could not put it down! Excellent job of tying the first book, The Pack, into this one. These guys have been through so much together in the past and bring the love/hate relationship into this one! Great job and can hardly wait for the next one! 5 Stars

Reviewed in the United States 🇺🇸 on May 17, 2014
Reviews For The Treasure of L'lor Rac Siwel
This was Mitchell's best book in this series. Once I started, I hated to put it down. Reviewed in the United States 🇺🇸 on June 20, 2015